Evidence Based Adolescent Health
Subscribe to posts
A collection of review articles from Nature, Nature Research journals and Scientific American, explore the science of adolescence through multiple lenses, from neuroscience to policy and clinical medicine.
Dougal Hargreaves and colleagues publish their findings from a cross sectional analysis of a national patient survey in Arch Dis Child. Their results show that Including CYP (8–15 years) in patient experience surveys is feasible and enhances what is known from parents' responses.
Alexia Pena and colleagues present the findings of a prospective study of 40 caucasian Western Australian adolescents with irregular menstrual cycles. The study showed through menstrual diaries and urinary markers of ovulation that 80% of the girls ovulated within a three month period and that cycle duration ranged from 24 to 38 days. Thus busting the myth that irregular menstruation is a marker of anovulation.
Sarah Jane Mitchell and colleagues writing in Archives of Disease in Childhood Education and Practice explore the ethical issues surrounding the involvement of young people in research and quality improvement and provide a framework which can be adapted to a range of contexts.
Writing in the Lancet Child and Adolescent Health Prof. Susan Sawyer and colleagues challenge the current definition of adolescence, and argue it should be extended to include young people aged up to 24 years of age.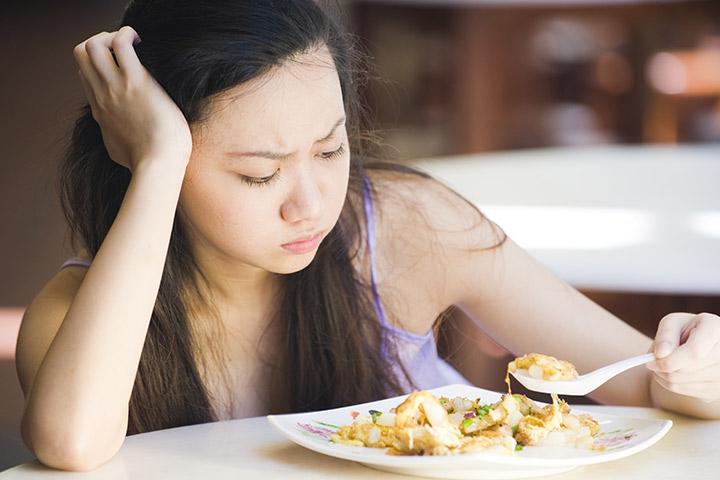 A practice article in the BMJ (first published: 7th December 2017) from Helen Bould and colleagues from Oxfordshire on the assessment of a child or young person with a possible eating disorder. 
A state of the art review in the BMJ updates the diagnosis and management of inflammatory bowel disease in children and young people. Inflammatory bowel diseases are lifelong conditions that often commence in adolescence. IBD is of particular importance in young  people because of the potential negative effects on growth, development and psychosocial wellbeing. The authors review how to achieve sustained control of intestinal inflammation and monitor for potential complications of the disease and side effects of therapies. 
The results of a trial of an obesity intervention for young people (the HELP programme) published in the August 2017 edition of Arch Dis Child are disappointing and highlight the challenge of developing effective treatments. The scale of the obesity problem is not in doubt, however, how best to address obesity in young adolescence is less clear. 
Using data from the UK Millenium Cohort Study Prof Yvonne Kelly and colleagues from University College London examine the associations between early puberty in adolescent girls and ethnicity, adiposity and psychosocial stress. Their study reveals that i
n the UK girls from socioeconomically disadvantaged groups and some ethnic minority groups are most likely to have early onset puberty. Their modelling for associations revealed e
xcess adiposity and psychosocial stress among girls from low income backgrounds was associated with early onset puberty, and that 
poverty and adiposity were associated, to varying degrees, with early puberty in girls from Pakistani, Bangladeshi and black African backgrounds. This study adds significantly to our understanding of current trends in the timing of the onset of puberty, but still many questions remain unanswered and in an accompanying editorial Dr Ken Ong, Cambridge University reflects on how the work of Prof Kelly and colleagues informs our understanding of the biological and environmental forces which influence the timing of puberty.
Ong KK What triggers puberty? Archives of Disease in Childhood 2017;102:209-210
Kelly Y, Zilanawala A, Sacker A, et al Early puberty in 11-year-old girls: Millennium Cohort Study findings Archives of Disease in Childhood 2017;102:232-237.