News Feed
The latest news in Adolescent and Young Adult healthcare. 
Subscribe to posts
The RCPCH and SAHM are delighted to announce the International Adolescent Health Conference will be 18-19th September 2019 at the De Vere Beaumont Estate. Download the flyer for more details - it promises to be a spectacular milestone event in the development of adolescent health across the globe. 
International Conference Adolescent Health Save the date 2019 .pdf
SAHM released a statement strongly condemning the separation of children and adolescents from their parents as a deterrent to migrants, refugees and asylum seekers searching for safety by crossing US border with Mexico.
The RCPCH is running an advocacy campaign asking paediatricians and child health professionals to write to their elected representative (Member of Parliament) and highlight concerns about the lack of progress against the State of Child Health recommendations.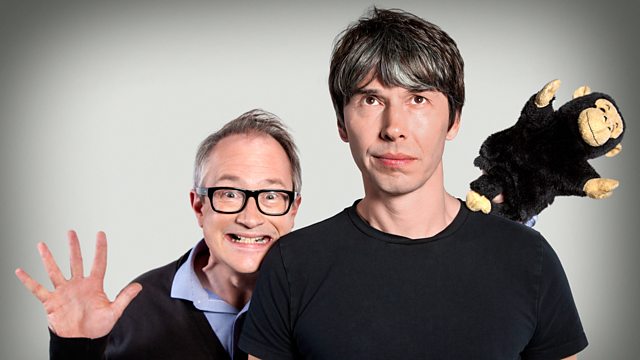 A recent edition of the popular BBC Radio 4 science series hosted by Robin Ince and Prof Brian Cox, focussed on the teenage brain with friend of the YPHSIG Prof Sarah-Jane Blakemore and other guests discussing adolescent health brain development.
The Royal College of Emergency Medicine are hosting a study day on the 21st March 2018 focussing on acute adolescent medicine, treatment options for acute mental and sexual health problems, current approaches to safeguarding young people, communication with young people and issues of consent and capacity.
The education session will be held on Wednesday 21st March 2018 at:
The Royal College of Emergency Medicine
7-9 Bream Buildings
London
EC4A 1DT
The February 2018 edition of Dr Janet McDonagh's fantastic monthly adolescent health newsletter is ready to download now.
If you were unable to join SAHM in New Orleans for the 2017 Annual Meeting and missed President Dr. Tamera Coyne-Beasley's motivating and engaging speech, you're in luck. The speech, Cultivating 
Connectedness and Equity: A Call to Action for the Global Adolescent Health Community
, is available in the September issue of the 
Journal of Adolescent Health
.
The theme for this year's meeting was Cultivating Connections. In her address, Dr. Coyne-Beasley rallied against threats to connectedness, such as discrimination and xenophobia, while stressing the importance of trust, compassion and respect when communicating with our adolescents and young adults in an increasingly globally-connected world.
You can also listen to the 
audio recording
 of the speech in its entirety along with the presentation slides at the SAHM website.
The programme for the YPHSIG 2017 meeting on Friday 22nd September 2017 is now finalised. We have an amazing line up of international experts and participation from the RCPCH & Us team and young people who are experts by experience. The activity has CPD approval from the RCPCH and you can secure your registration on-line via the Eventbrite on-line booking and payment pages today. 
We are very excited about our ten year anniversary meeting and to mark this special occasion we have some great international speakers for you. The line up is confirmed and now includes:
Dr Michael Rich MD, MPH - Associate Professor of Pediatrics, Harvard Medical School, Director, Center of Media and Child Health, Boston Children's Hospital




Dr Joan-Carles Suris MD PhD - Institut of Social and Preventive Medicine/Research Group on Adolescent Health, University of Lausanne, Switzerland




Dr Lydia Shrier MD, MPH - Associate Professor of Paediatrics, Harvard Medical School, Director of Clinic Based Research  Boston Children's Hospital




Prof Russell Viner M Phil, MBBS, PhD - Professor of Adolescent Institute of Child Health, University College London and Great Ormond Street




Dr Dougal Hargreaves MD MSc - Clinical Senior Lecturer in Adolescent Health, Institute of Child Health University College London and Great Ormond Street




Dr Michael Farquhar BSc, MBChB - Consultant in Children's Sleep Medicine, Evelina Children's Hospital London.




Dr Rachel Bryant- Waugh BSc (Hons), MSc, DPhil

- 

Joint Head of the Feeding and Eating Disorders Service and Lead Psychologist in the Department of Child and Adolescent Mental Health (DCAMH)

 Great Ormond Street Hospital 
We will be looking back at an amazing decade of growth in both research, policy and clinical practice relating to adolescent health. Topics will include the role of media and sleep in child health as well as adolescent risk behaviours in sexual health and long term conditions. We will also look at new disease in the field of eating disorders, what's hot in adolescent health and what do the experts (including young people) think the next ten years will have in store for young people's health.
Registration is open and you can make sure your place at this once in a decade event is secured by booking now through our Eventbrite page: